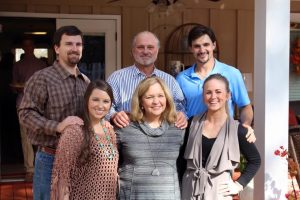 Thank you for visiting us at http://www.manleyarena.com. We are a family owned and operated arena. We offer Full Stall Boarding, that includes daily turnout. We have everything to meet your barrel racing needs.
We have stalls available for rental. Stall rental is $15.00 a day. If you would like to reserve a stall, we recommend you contact us as soon as possible, since availability is limited.
We have a medical center on site. We have a lighted arena that is available to our boarders and overnight guests. We have sleeping and bathing accommodations for overnight travelers. Out mission is breeding our proven mares to desirable stallions with the goal of producing barrel racing and roping prospects. We are conveniently located 18 miles from I-20, midway between Atlanta and Augusta, Georgia. We are 45 minutes from I-75.
Some information on the Owners of Manley Arena
Owners live on-site and include a Veterinarian. Owners are both 2nd generation horsemen with 40+ years experience. Member of AQHA, NBHA, CGBRA, SOBRA HQHA, and Georgia Horse Council, specializing in timed events – Barrels, Poles, etc.
June 2009 Madison Manley finished her youth career with an impressive placing as the Reserve Champion of the All-American Youth on Ya'll Want A Good Time, and placed both of her horses Blackie and Sir in the Top Ten in the Finals.
The All- American Youth is held in the Mississippi State Fairgrounds every June and showcases the top Youth Riders in the Southeast and Midwest, and this year had almost 1000 entries.
Also at the 2009 NBHA Youth World, Gregory Manley represented the State of Georgia in the Coke Race riding Lindsey Ingles "Sir Non Stoppable" had the fastest time, winning the first of many Coke Race Championships for the State of Georgia. During the finals, riding Yawl Wanna Good Time, the pair had the fastest time of the night, but tipped a barrel, leaving a horse trailer and a world title for Katie Brown.
Representing the state of Georgia in the Coke Race, Gregory posted the fastest time of the night and picked up the title of 2009 Coke Race Champion. He placed 4th in the 1st round (out of 2002 entries), which qualified him for the finals. The night of the finals he had the fastest time but knocked down a barrel, leaving a horse trailer and a world title for next year.
Both Manley children have been Georgia State Teen Champions, Madison in 2005 and Gregory in 2007.
Greg and wife, Dr. Brenda Manley, started hosting and producing horse shows at the Putnam County Arena in 1990. We held the first Summer Classic on a Saturday afternoon in 1992. In 1995, we moved the Summer Classic to the new arena at our home. It began at 12 noon on Saturday and ended at 5 AM on Sunday. We expanded to 4 days the following year. This year, 2020, will be our 28th anniversary. "We expect it to be our best show yet."